I'm going to try something new and show a little more appreciation for all of the food I eat! I love going to restaurants and trying new things…so with the opening of a new restaurant in Dayton, I've decided to start reviewing the places I go….You may see some of my cooking too!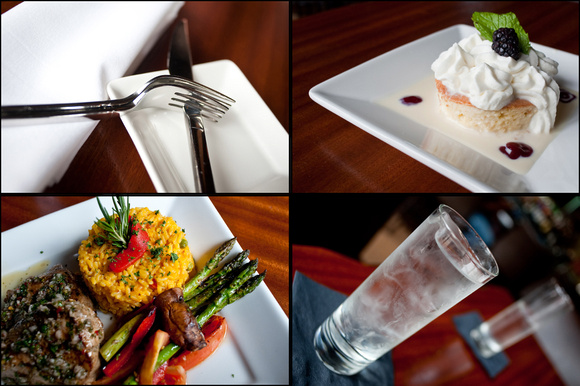 Thanks to a friend I was able to find out that a new place was opening in the Oregon District in downtown Dayton, Ohio. The restaurant is called Sidebar and is currently in it's "soft opening."
My friend Jess is a waitress there and had nothing but good things to say….naturally….
Well I'm not one to visit a restaurant without trying it out for lunch first. Give me a show in the evenings but lunch for most places is just food…and that's what I love.
Well to my luck Sidebar was having its first lunch ever this Monday…so instead of hitting a usual place we opted for the new one!
The restaurant is surprisingly inviting and has used every inch of the building to their advantage. Hardwood with pounded metal gives the place a more down to earth, yet, sophisticated feel. Large windows allow the light to pour in making the otherwise classy dinner place…a nice casual lunch stop.
Now…this may be petty….but I enjoy the little things….and the water glasses and tableware were different from others that I've seen…I was impressed…I know…I'm a dork! But it's the attention to detail in places like this that make the experience.
The prices were a bit off to me. This is a classy place but it's lunch! A plate here is going to run from $11-$16 without a drink or dessert. I don't really like paying over $10 for lunch and most places….Pasha's in particular….you get an appetizer, entrée and dessert for $9.95! My advice is for them to package together some lunch options and lower the price…prep it prior to opening to cut the cost a bit.
The food however….ahhh the food….It was amazing and…frankly…worth the cost. I had the Chicken with Chimichurry sauce with rice and vegetables. The chicken was cooked to perfection and not dry at all…the sauce was the signature though and left me wanting more! Portion size overall was pretty good. I heard the chef specializes in kind of  French/Peruvian fusion…from what I saw this was spot-on.
Then we opted to split a dessert (Tim and I…since I drag him everywhere). We had a soft cake with a vanilla custard and whip cream. This was awesome as well…but for $7 a serving….kind of a splurge! I think the menu called it a layer cake.
When Sidebar celebrates its Grand Opening I think I will have to pay it another visit. The dining experience is great and would be perfect for any special occasion. The service was impeccable (Thanks Jess) and the food was everything to be expected.